Sucre is the constitutional capital of Bolivia but about 100 years ago La Paz became the largest and wealthiest city & they basically wanted control over the entire country. There was a brief civil war that led to the Executive and Legislative branches of government to move from Sucre to La Paz. The Supreme Court is still in Sucre as of today, and due to the rising tensions of East versus West in Bolivia, Sucre is once again claiming to be the legitimate capital of Bolivia.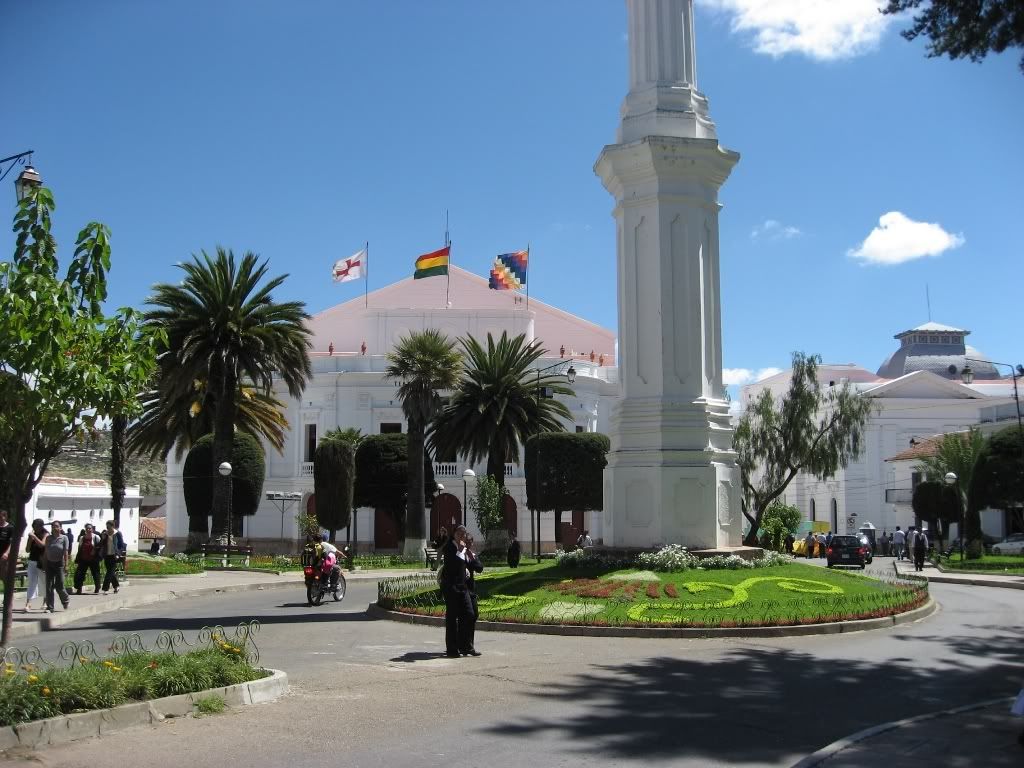 The Supreme Court of Bolivia, the only remaining branch of government in the city: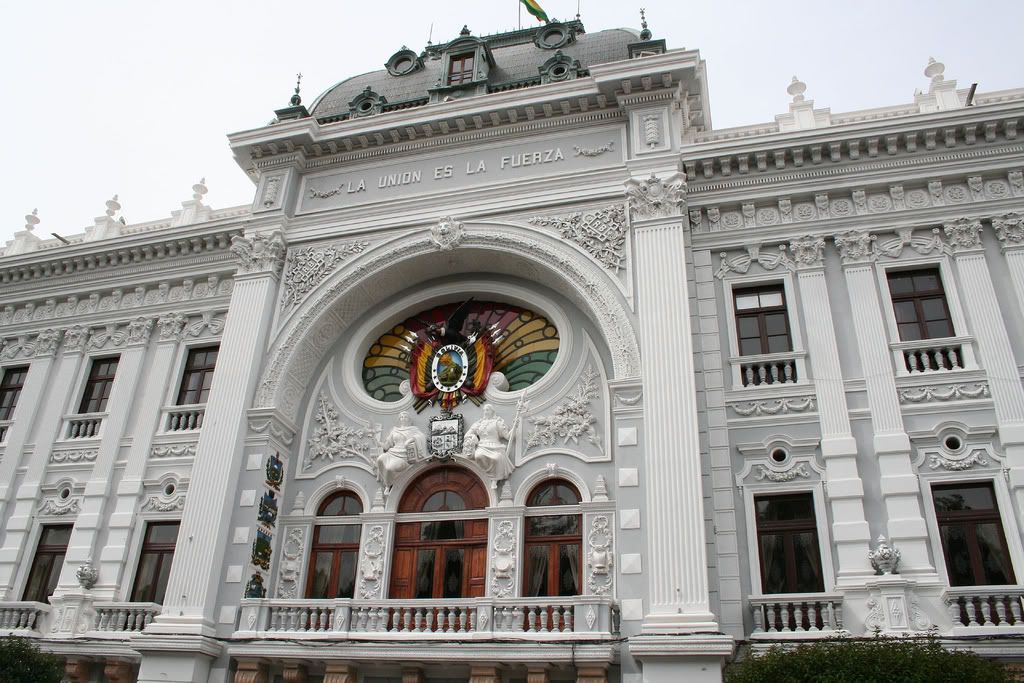 The Valley of the Dinosaurs & Cretacious Park.. recently discovered footprints 462 dinosaurs preserved for millions of years - a short drive from the historical capital of Bolivia - Sucre. There are approximately 5,055 foot prints & 462 footprint pathways of 8 different species of dinosaurs preserved from the Cretacious Period of over 65 million years ago.




Click here to visit Cretacious Park's website : Parque Cretacico
Don't forget to sign the guestbook!!!!! No se olviden de escribir en el libro de huesped (guestbook) !!!!!

View My Guestbook
Sign My Guestbook