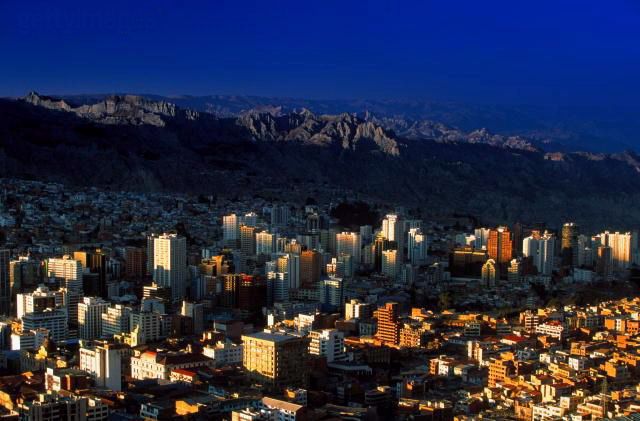 La Paz is a city in a crater, literally. This unique place offers spectacular views of cliffs and canyons alongside highrises.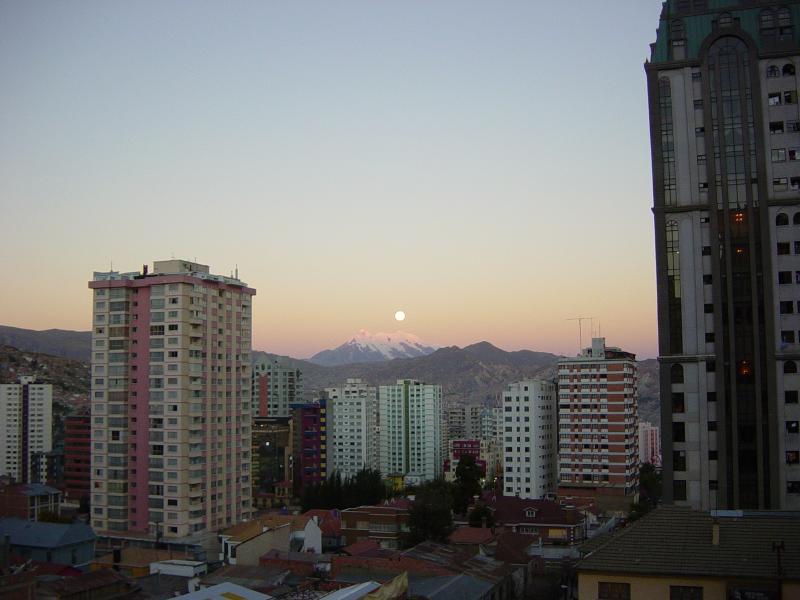 The majestic Mount Illimani towers over the city and dominates its landscape wherever you turn. Here is a vista taken during the sunset. Courtesy tohny @ webshots.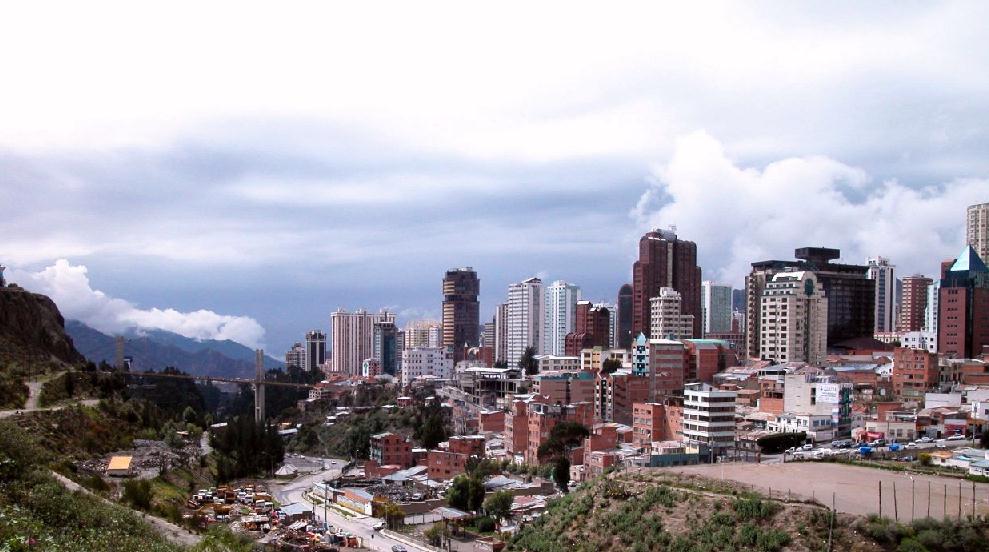 The business district of Southern La Paz. Courtesy of Russian travellers http://simo.ru/bolivia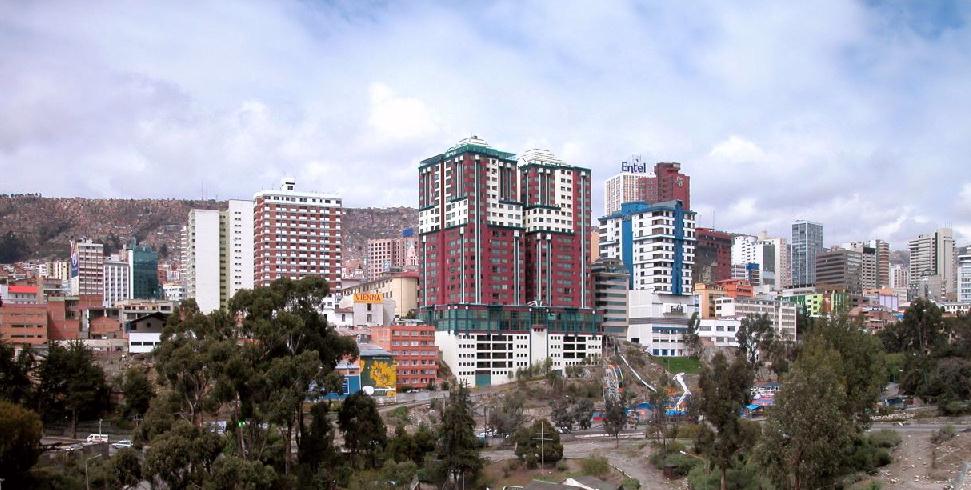 In the background you can see the red brim of the canyonesque landscape that La Paz sits in. The red is actually of the poor red brick houses that surrounds the city's cliffs.

Modern photos of La Paz, Bolivia. Particularly Sopocachi, the business district. Courtsey of centellas.org/miguel
La Paz is located in a crater, a striking setting for a bustling metropolis.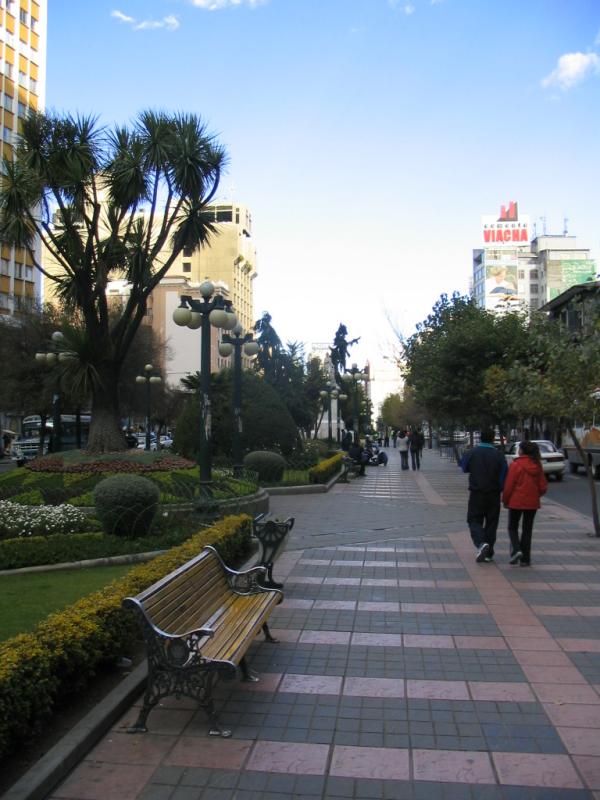 El Prado is a tree lined boulevard in downtown La Paz Bolivia.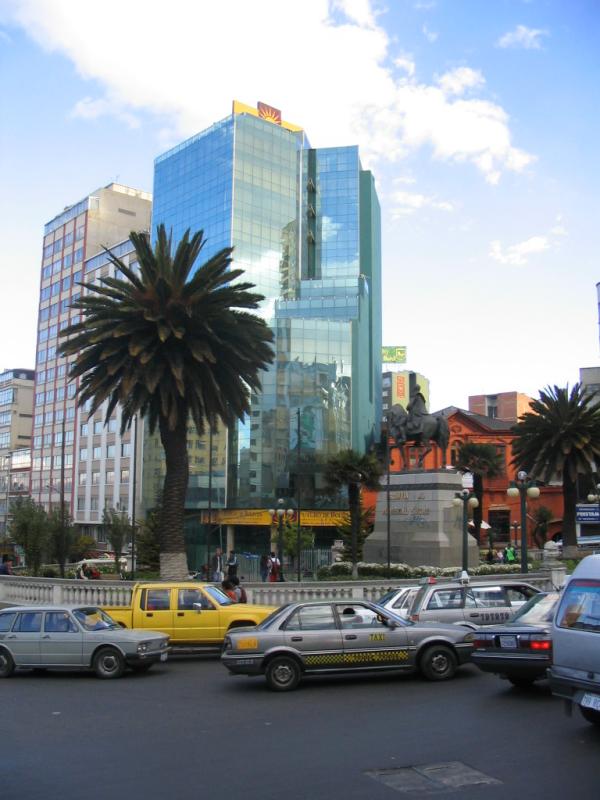 The busy Plaza Estudiantes, a popular place for cafes.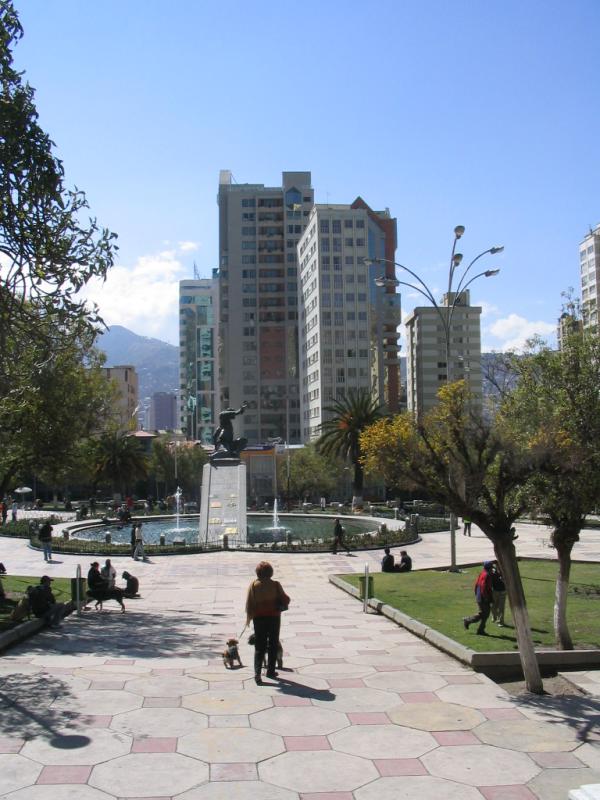 Plaza Eduardo Avaroa in La Paz, Bolivia. Courtesy boegel100 @ webshots.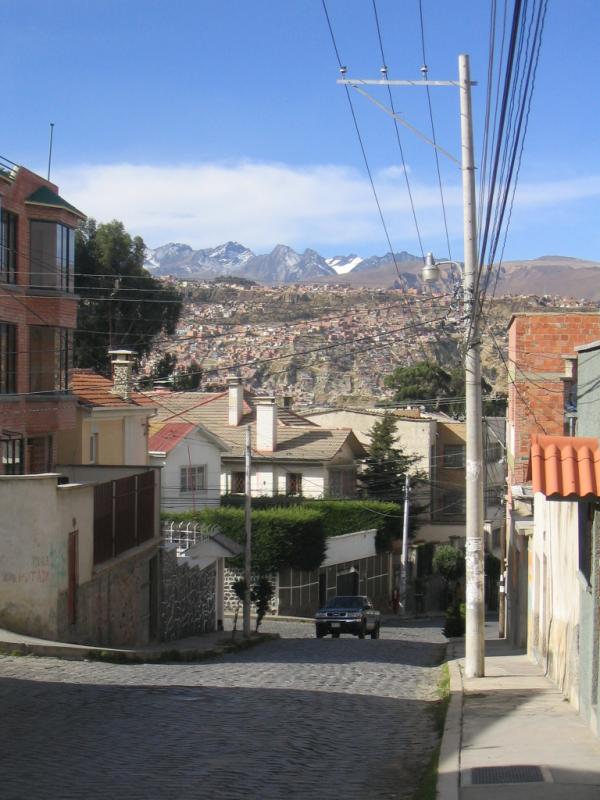 Most homes have spectacular vistas due to the crater-like nature of the city. This is a typical steep residential street.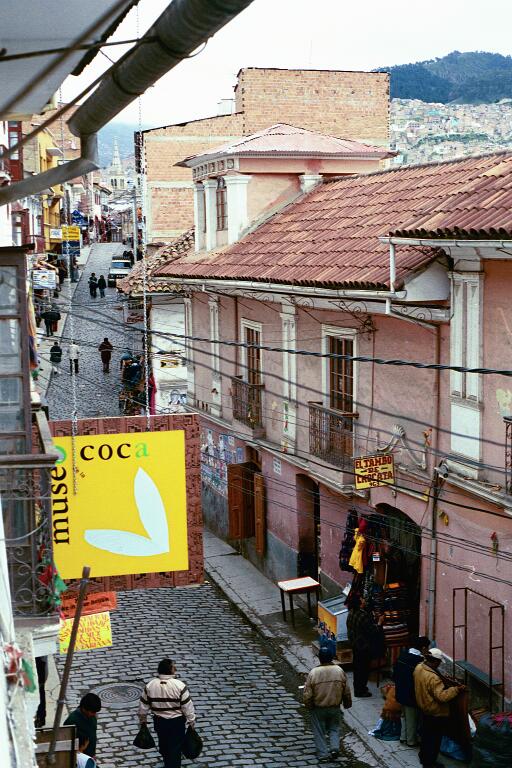 View from an internet cafe on Linares Street and Sagarnaga Street. These streets are famous for handicrafts and the Witches Market. Notice the Coca Museum sign. :) Yes, the same coca that is used for cocaine, but the natural form is not dangerous.
Finally! A close-up of the infamous llama fetuses sold at the Witches Market (Mercado de los Brujos). It is said that when you bury a fetus in the ground of a new building, it produces good luck. The witches market also sells talismans, ingredients, etc. I bought a statue of Pachamama (Mother Earth), eye of frog, claw of crow and ear of elephant to concoct some spells for people who don't sign the guestbook... ;)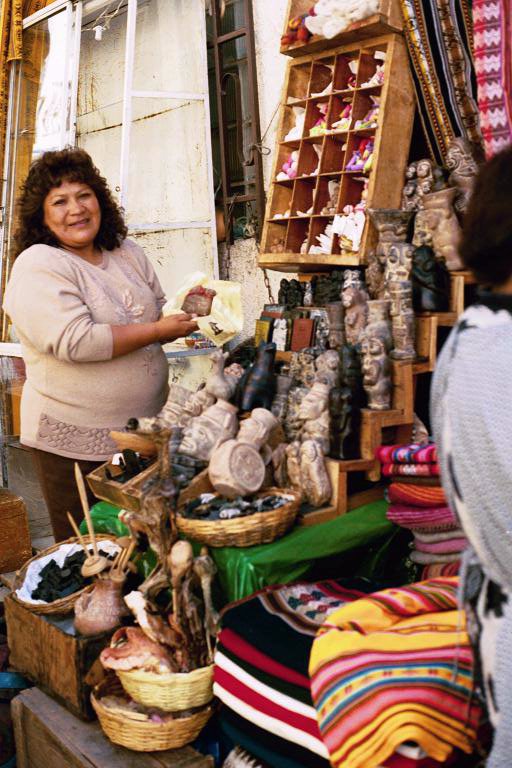 Another market vendor on Linares Street. The llama fetuses are in the basket on the bottom of the picture, next to llama lard.