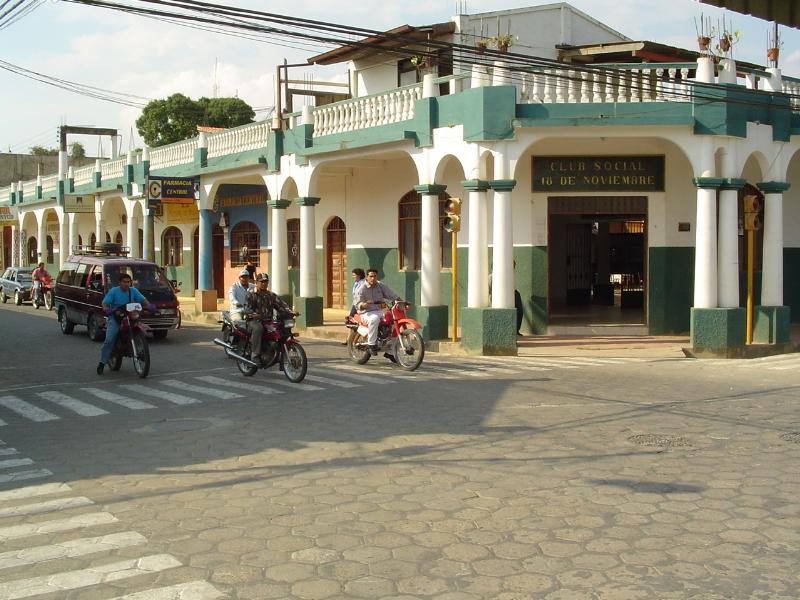 Street scene near central Trinidad. Motorcycle is the prefered method of travel for most Trinidadians, if they can afford it. Courtesy louwie3344 @ webshots.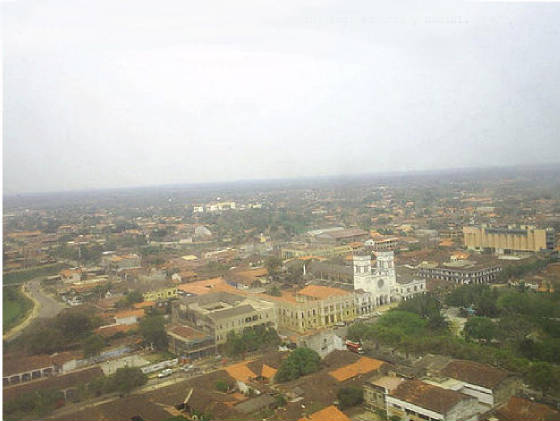 View of the central Trinidad plaza. The city is not as large and industrialized as La Paz, Santa Cruz or Cochabamba.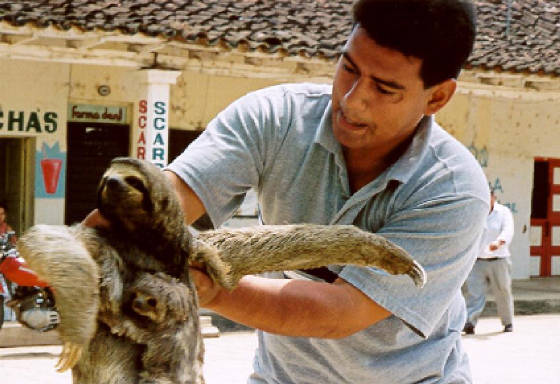 As in Santa Cruz, sloths lie around the central plaza lounging around. A Beniano holding a mama sloth holding her baby sloth!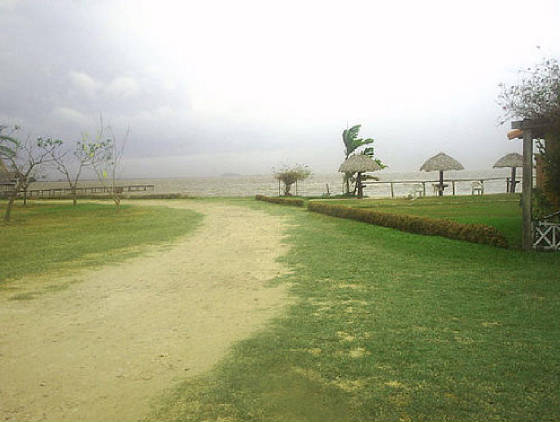 A Beniano beach on the nearby Laguna Suarez.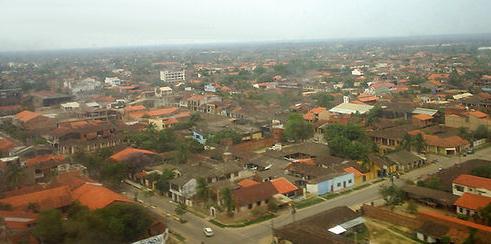 An aerial view near central Trinidad, Beni.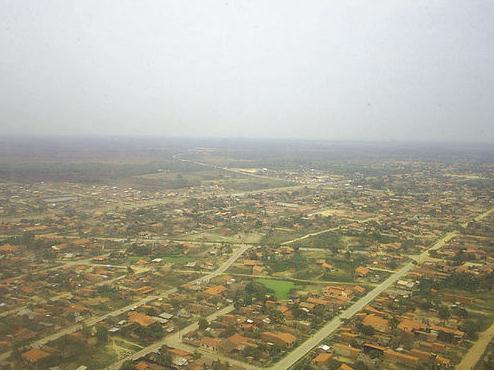 Suburbs of Trinidad with views to the Amazonian plains.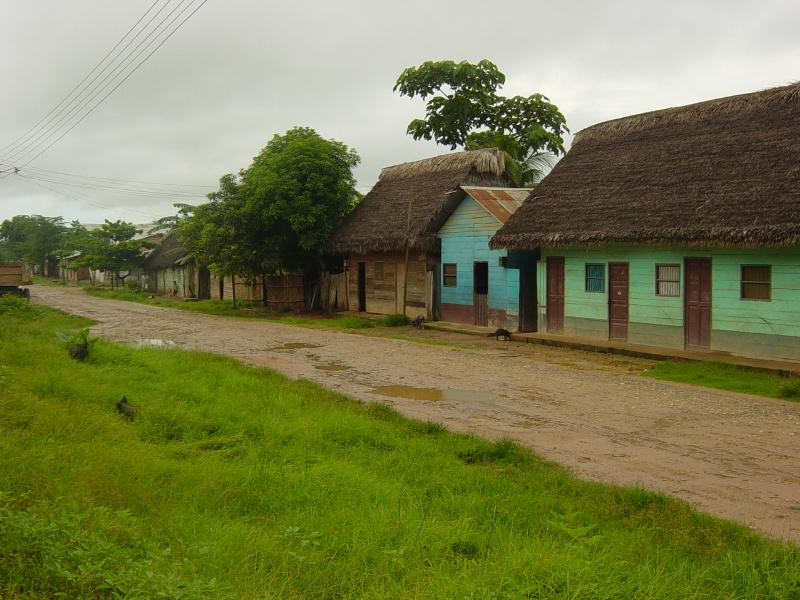 Homes further out from Trinidad, Beni, Bolivia.
Main Cathedral in Trinidad's central plaza.